Farmers in the Bloemfontein area have offered approximately 800ha of land just 4km from the city centre for staging a national day of prayer for an envisaged one million people from all over South Africa, says the event visionary Angus Buchan.
The organisers, who are facing  a huge demand for logistical information from people from all over South Africa who are eager to be part of the prayer gathering on April 22, are working round the clock to arrange the event and details will be shared as soon as they are confirmed, a spokesman for Shalom Ministries said today. Details will be published on Buchan's social media websites and on Gateway News.
"Accommodation is being arranged for those travelling from far, details will be confirmed and sent out closer to the time," the Shalom spokesman said.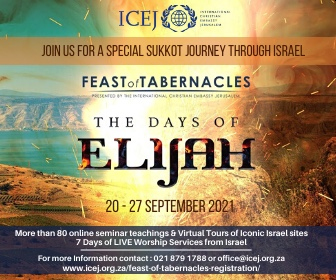 Click to register
She said the name of the farm, as well as directions and GPS coordinates would be confirmed closer to the time and requested Gateway News not to publish details until they were officially released.
Very challenged
In a bulletin on the background to the "It's Time" event, Buchan says he was very challenged by a viral video clip in which a middle-aged farmer urged him to call the nation to pray for peace in South Africa.
"I was very challenged by his passionate plea and could not shake it off. Early the next morning, while going for a run, I felt the Holy Spirit speak two things into my heart: 1. 'It's Time 2. One million people'.
"I posted these two words on our social media sites. Within a few hours, thousands upon thousands of positive responses were made from all over the country. Our nation is in a very troubled time and people are desperate for change. A change only our Lord Jesus Christ can bring," Buchan says.
He says Bloemfontein was chosen for the venue because it is the centre, or the heart, of the nation.
He says: "And we are asking God to change the heart of our beloved nation, beginning with our own hearts.
"The purpose of this meeting will be to call upon the Lord Jesus Christ. We want to see an end to the senseless murder, rape, corruption and total disregard of human life in which every man is a law unto himself.
"We are calling one million people to attend: from every race group, every denomination and every walk of life – men, women and children. The entrance is free, no tickets will be sold, and no collections will betaken at the event.
"Our scripture for this event is found in James 5:16 (NKJV): 'Confess your trespasses[a] to one another, and pray for one another, that you may be healed. The effective, fervent prayer of a righteous man avails much.'
"We firmly believe that if our Nation stands together as one, and calls upon the Name of Jesus Christ, He will hear us and heal our nation and bring peace to our hearts and homes." info for you.