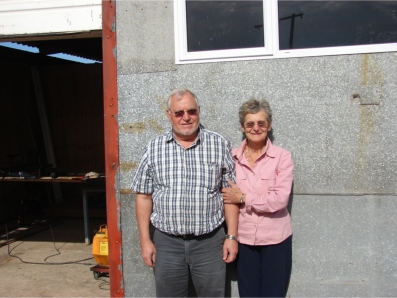 Dear Friend
This week we carried a reports about an inspiring ministry to the poor in Kleinskool, Port Elizabeth and a PE family's desperate campaigning to raise funds for their daughter to have surgery in the US.
We also reported on Angus Buchan's big gospel outreach in Northern Ireland today and tomorrow. And we have the latest on the ongoing campaign against porn on television.
Did you know that Thursday was Africa Day, a date that has been celebrated since the founding of the OAU in 1963? PE pastor Afrika Mhlophe comments on this and other topical issues from a Christian perspective.
Israel-US relations and the Palestinian situation have been in international news headlines in a week in which Israeli Prime Minister Benjamin Netanyahu addressed the US Congress. We carried breaking news reports from various Christian publications and an article which argues that Obama has shifted US policy on the Israeli-Palestinian conflict.
Blessings, Andre
Gateway News is a project of Transformation Christian Network