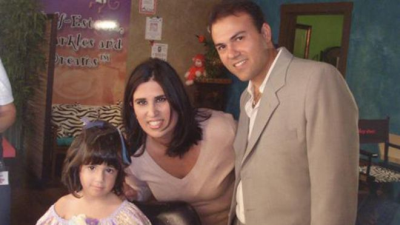 Originally published in OneNewsNow
Today (Thursday, September 26) marks the one-year anniversary for an American pastor imprisoned in Iran.
Saeed Abedini was imprisoned after returning to Iran for a visit and was sentenced to prison for eight years because of his faith. His wife, Naghmeh, has been seeking his relief.
"My daughter just had her seventh birthday. This is the second birthday without Daddy," says Naghmeh, "and it's been difficult but we're hanging on and hoping every day that he will be home soon."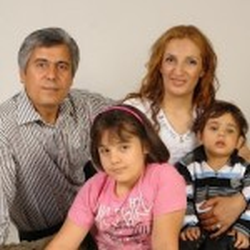 Meanwhile, Pastor Benham Irani has been sentenced by an Iranian court to six years in prison after he converted from Islam to Christianity. He was serving as a house church leader when he was arrested.
Jason DeMars of Present Truth Ministries tells OneNewsNow that Irani's family, in light of recent pardons, asked a judge to issue a pardon for him.
"Unfortunately the judge told them the only way he would pardon and release Benham was if he repented and he returned to Islam, which of course Benham will not do," says DeMars. "So it's very, very clear that the Iranian judiciary is still prosecuting Christianity as though it's a crime."
Irani has endured beatings and has internal bleeding, but he has been refused medical treatment due to his Christianity.
OneNewsNow asked Naghmeh what she would tell Iranian President Hassan Rouhani if she were sitting face to face with him.
"For him to realize that Saeed is there not because he is there to spy. He hasn't broken any law," she says. "He's simply there because he chose to become a Christian."
Naghmeh would also tell Rouhani the government would have more strength by offering its citizens freedom.
"And that actually when the people have the freedom to choose, it actually helps them keep their power," she adds. "But the more they control the people, and imprison them, and kill them just simply because of their belief and their faith, the more they actually will be threatening their own government."
While the international campaign continues to gain his freedom, people are praying in 70 US cities and several overseas for Saeed's release and return to his family.
The American Center for Law and Justice (ACLJ) is representing the pastor and is rallying the public to support his release.
Meanwhile Christian Today reports that Naghmeh hand-delivered a letter to President Rouhani yesterday urging her husband's freedom today.
The ACLJ said the encounter occurred as Naghmeh was being interviewed in the lobby of a New York hotel where she is staying. The Iranian delegation on a 'goodwill' visit to New York is also staying at the same hotel.
As Naghmeh was talking with a reporter, the Iranian delegation – with Rouhani – walked through the lobby toward the elevators.
Naghmeh approached the delegation and introduced herself to Rouhani. Speaking in Farsi, she asked him to release her husband who is imprisoned in Evin Prison because of his faith. She told the Iranian president's delegation she wanted to deliver a letter that her husband had written to the president pleading for his release.
According to the ACLJ, as the elevator doors closed, a member of Rouhani's detail accepted Abedini's letter from Naghmeh and said he would deliver it to Rouhani.
The ACLJ said, "We are hopeful that President Rouhani will quickly act for Pastor Saeed's release as he has done for other prisoners of conscience in Iran in recent days."