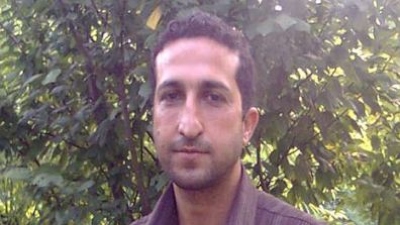 Originally published in FoxNews.com
Congress unanimously approved a new resolution condemning the Iranian government for sentencing to death a Christian pastor accused of renouncing Islam.
Youcef Nadarkhani's sentence has been affirmed at the highest levels of Iran's legal system and could be carried out at anytime, according to his supporters. The sentence shows that Tehran has again "failed to uphold its obligations to the Universal Declaration of Human Rights and the International Covenant on Civil and Political Rights," reads House Resolution 556.
The resolution, drafted by Pennsylvania Republican Joseph Pitts, calls for Iran to immediately exonerate and unconditionally release Nadarkhani as well as any other people who are being held or charged for religious or political beliefs.
"In Iran today, Pastor Youcef Nadharkani is in a high security prison wondering whether he will be executed for his faith," Pitts told FoxNews.com. "The government of Iran should abide by the agreements they have signed at the United Nations, which call for religious freedom. The House is asking the highest authorities in Iran to let Pastor Youcef return to his family and worship in peace."
Jordan Sekulow, executive director of the American Center for Law and Justice, said the lawmakers' stand sends a powerful message.
"The truly bipartisan support in the House to stand up for Pastor Youcef and demand his release is extraordinary," Sekulow said in a released statement. "Iran is violating international law with its detention and promised execution of Pastor Youcef. We're grateful that so many members of Congress — from different political and religious backgrounds — understand the importance of standing up for religious freedom, for human rights."
Nadarkhani, who also held house church services in Iran, was facing execution after being convicted of apostasy in November 2010, but appealed his conviction all the way up to the Iranian Supreme Court.  He refused to renounce his Christianity and was sentenced to death.
Amid widespread condemnation, the Iranian court introduced new charges of rape and extortion, charges Nadarkhani's supporters say are false and trumped up merely to justify his execution.
Nadarkhani has been detained for nearly two and a half years.