[notice]A monthly Christian sport column by Cobus Kruger, a professional triathlete who is passionate about evangelism, leadership and community development through sport.[/notice]
I want to talk today about Freedom.
"Now the Lord is the Spirit, and where the Spirit of the Lord is, there is freedom." (2 Cor 3:17)
A few weeks ago we went to watch the Springboks taking on the All Blacks at Ellis Park rugby stadium in Johannesburg. It reminded me of the 1995 rugby world cup that South Africa won against the same rivals at the same stadium. Who could forget the drop goal of Joel Stranksy that clinched a 15 vs 12 victory for SA? Since then, I will always get a thrill of excitement whenever we play against the All Blacks. They are such a good team, and they play such good rugby — with Freedom.
Greatness in sport follows playing in freedom
Looking at the sport of rugby one sees that there are different ways of coaching. You get coaches and teams that play in a set structure; if there is a game plan, then you should stick to it. If we look at the way Willie le Roux played against the Australian team when we played the Aussies in their backyard this year, then we can see that he played on a set structure. He kicked whenever he got the ball, because that was the game plan. He made a lot of mistakes which I believe was because he didn't play with freedom. Willie Le roux loves to play the game, to run with the ball, and to create opportunities to score tries. If we look at the world of sport we see greatness in performance when teams play a game in freedom. As soon there are boundaries within your game, then you are afraid of breaking those boundaries, and then you operate in fear and not in freedom.
I love what the Bible has to say in Acts 4. Just a bit of background on this passage of scripture. You see, Peter and John were operating out of the freedom that they got at Pentecost in Acts 2 when the Holy Spirit fell on them and filled them. Peter was operating in the revelation that he got through the Holy Spirit in Acts 2 when 3 000 people were saved, and in Acts 3 the blind beggar was healed and Peter preached boldly in the temple. We see in Acts 4 that the priests and the captain of the temple guard and the Sadducees captured Peter and John, and tried to take their freedom away by putting them in prison overnight. They brought them before the Sanhedrin the next day where they tried to take away their freedom to teach in the name of Jesus. Peter and John challenged their religious view and then went back to their fellow believers to pray for courage to resist the threat to their freedom to share the Gospel of Jesus Christ — and the following happened:  "After they prayed, the place where they were meeting was shaken. And they were all filled with the Holy Spirit and spoke the word of God boldly." Acts 4:31
You see after they prayed and were filled with the Holy Spirit again,they were able to go out and speak boldly the word of God again, even though the People of the Law tried to stop them. I believe that we get freedom to operate in our day to day lives and to win our race in the Kingdom by living daily in the Spirit of the Lord who gives us freedom.  
How can we operate in freedom?
Conditioning
One of the best practical books I've ever read on the journey to success in sport and life is called  "Coach Wooden's Pyramid of Success". One of the building blocks toward success that the author mentions in this book is "conditioning".  If we want to lift our game in sport we need to condition ourselves to operate at a high level day, by day. As soon as we are conditioned and perform at a high level without thinking about it then we can operate in freedom. 
If you are conditioned in the Spirit of Jesus then you will operate in freedom in your daily and church life. If you are conditioned in law, obligation and fear, then you will operate in bondage and will not win the race that God intends you to win in His Holy Spirit, in freedom.
The world has a bad view of Christianity because a lot of Christians live according to the law, obligation and liturgical boundaries. The set structures of how praise and worship should look, how the sermon should be structured, how we should hear from God, etc. prevent us from winning the race. Paul describes the problem to the Corinthian church — when he contrasts a life under law and a life lived in the freedom of the Spirit.
Andre Olivier, the author of the book "Finding a Way to Win" mentions three types of motivation. When I read his book I realised that only one of those types of motivation is the right and longstanding kind that comes directly from God in the Holy Spirit and in freedom — and that is Revelation.
Let me explain. The three types of motivation according the book are:
Pain and pressure are lower forms of motivation. If you operate in motivation through pain that you experienced, it will drive you, but the pain will still keep you bound. And if you operate in motivation through pressure, then you are operating in fear to keep the law and structure. Then there is no freedom. And as the scriptures say, fear does not come from God.
 "For God gave us a spirit not of fear but of power and love and self-control" (2 Tim 1:7)
Revelation
You see, revelation is something that comes from within you, that is something that is born within your heart and spirit to achieve something that God has revealed to you. It does not matter what the situation is or what anybody says, at the end of the day it is that revelation from God that motivates you to go on and keep playing your life game in freedom. God reveals Himself through the Holy Spirit, and God gives revelation through the Holy Spirit. As our main scripture for today states: Where the Spirit of the Lord is, there is freedom — in the same way there is freedom in revelation from Jesus through the Holy Spirit, and that is what will drive us to play our game and win the race of life.
JP Peterson, Springbok wing, states the following in an article that I read on October 2: "Heyneke changed the way we used to play, we are given more freedom to see if there are opportunities on the field," he said.
"We've got a good game-plan, it gives us more freedom to think on the field, if we call a play but there is an opportunity you have to play the opportunity"
JP Peterson made this statement after we beat Australia on Newlands with a high score, and not long after that game,we beat the All Blacks at Ellis Park,because the coach gave them freedom to play the opportunity when it came up in the game plan.
Let's play our day by day game in our lives in freedom in the Spirit that the Lord gives us. Remember, Jesus came to fulfill the law. We should not bind ourselves under structures and obligations but we should operate in these structures with one obligation — to love God with all our heart and to love one another as ourselves, in freedom! If you feel that there is no freedom in your life, workplace, church, house, then you need a touch of the Spirit of God. Go and ask Him to fill you and be empowered by Jesus Himself.
Let's go and win the Game of life in this Freedom. God is faithful and will come through to shower the freedom of the Holy Spirit with revelation in your life and game plan.
My Program Generator (MPG) fitness training with Cobus Kruger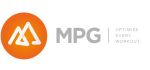 Click here for more info on how Cobus and the next generation in fitness training system MPG can help you to achieve your fitness goals in running, swimming, cycling, duathlon, triathlon, or aquathletics.