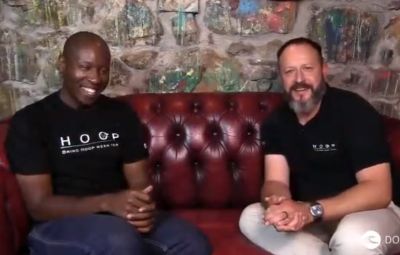 By Pastor Braam Botha, leader of Doxa Deo church in Port Elizabeth
Sunday February 11 2018. A history-making day for Doxa Deo, Port Elizabeth when Braam Botha and Afrika Mhlope took the brave step to talk openly about racism in a church service.
It was week four in our HOPE-series of sermons. A black pastor walks onto the stage in front of a mainly white Afrikaans congregation. We were about to be challenged!
God had plans for reconciliation, understanding, acceptance and love. He has an answer for the guilt, pain and shame of our past and a beautiful vision for the future.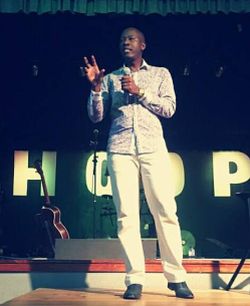 Afrika Mhlope has often been criticised, especially, after publishing his book Christianity and the Veneration of the Dead but what we heard and saw, was a man who put God's word above all else, a man who fearlessly says what has to be said, whether you are black, brown or white.
In his sermon, he identified the cultural problem areas that cause conflict between different races and told us to remember that our faith should identify us, before our culture does. He made a joke about how ignorant a person would be if he needed a blood-transfusion to save his life and rejected it just because the donor was from a different race.
God made all of us in His image, and we should love what God loves, and hate what He hates. As we closed with a song, saying: "Help me to love with open arms, like You do. A love that erases all the lines and sees the truth", I knew that it had new meaning.
City changers
We cannot leave the rebuilding of racial relationships to the politicians. If we want the kind of country we all dream of, each of us has to become a city changer and do what we can do, where we are, with what we have. We have to change our attitudes and prejudices and think further than our own little comfortable cultural box.
After the service it was announced that a bus trip to the northern areas was being organised and many of us jumped at the opportunity to live what we had heard by getting to know an area that very few of us had ever entered.
The trip was a life-changing experience. Our first stop was Piet Retief Primary where the Doxa Deo Pop-Up team shared their vision and plan to uplift and support the community of Sidwell and surrounds. Amazing progress has been made with the support of the school and community, and the passion of a few volunteers.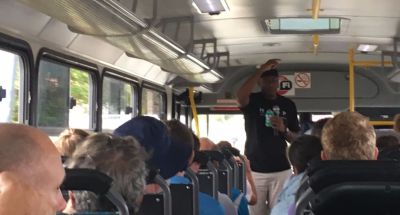 We then left for the northern areas of Zwide, New Brighton, Kwazakele and Struandale. It was evident, as we were driving, that the public spaces in the townships were worlds apart from what we are used to in the suburbs. I wondered how one could have hope while living amongs so much rubbish, but when we stopped at the Good News Community Church, I soon realised that love and warmth and hospitality thrives, even in these neglected spaces.
We had so much in common; we share the same vision; we have the same goals and we can work together to make it happen, despite our superficial differences.
The determination of Pastor Afrika and his congregation to build their church, and to reach out to their community, despite the challenges of crime and poverty, is admirable.
Our stops at Divine Life Faith Ministries and Penuel Fellowship, confirmed that this wasn't just a little tourist-outing for a bunch of whiteys, but the beginning of new relationships and partnerships for the advancement of the gospel – our common inheritance.
One thing is for sure, our black brothers and sisters give the best hugs!