[notice]Helenvale in Port Elizabeth has gained notoriety as the worst gangster violence hotspot in the city and one of the most dangerous places in South Africa. But for the people who live there, this small, poor, Northern Areas suburb is home. This article, is the second in a series of Hope In The Darkness stories about people in and close to the community who believe that there is a hope and a future for Helenvale and other troubled, Northern Areas hotspots. Stories about people who are doing something special to bring hope and change in the area. People who believe that Jesus is the answer.[/notice]
There is a tangible new spirit of togetherness and co-operation among church leaders in Helenvale and a renewed conviction that with God's help they can indeed overcome the onslaught of gang violence in the area.
Leaders of about 40 of the 55 churches in the area are meeting regularly and are partnering each other in initiatives aimed at bringing calm and hope back to the community. Until recently the churches in Helenvale were notable for their isolation from one another and their lack of engagement with the violence in their community which most perceived as a matter for the police. Even prayer marches against crime in the area were largely co-ordinated and supported by church leaders outside of the community. But now the Helenvale church leaders are joining hands and facing the gang problem with renewed faith and hope.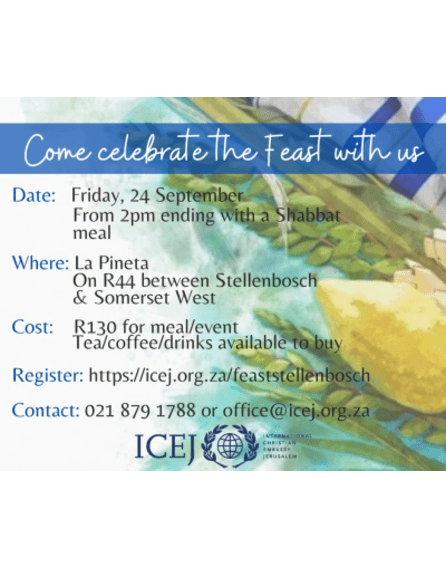 Prayer day
One of the joint church initiatives is a high-profile open-air community prayer meeting planned for Sunday August 21 in front of a row of shops that has been the scene of shooting incidents in recent times.
"We believe that just as Christians united in prayer and trusted God for rain and saw dams overflowing, if we unite as Christians in Helenvale, God will overcome the onslaught of violence that is destroying our community," said Pastor Victor Jantjies, a spokesman for the newly energised Helenvale Religious Forum.
The gang violence has claimed 21 deaths in Helenvale since March and there have been 141 shooting incidents in the Helenvale and Schauderville areas over a period of two months. But Helenvale church leaders are taking heart from the fact that in a community of 34 000 people, the total number of young (teen and pre-teen) gangsters who account for most of the violence is only about 200. There are an estimated 12 to 19 gangs in the area.
"We (i.e. church leaders) are closer to each other than we have ever been before. If the churches unite, we can overcome the gang violence very easily. The youngsters' (i.e. young gangsters) parents and relatives are in our churches. Even many of the gangsters themselves belong to our churches," said Jantjies.
A model for South Africa
"If we can get it right in Helenvale we can become a model for all cities in South Africa to follow," he said.
He said the prayer event in front of the Kobus Street shops on August 21 would be preceded by street marches of local residents led by bands. Government officials would be invited to the prayer event from 2.30pm to 4.30pm.
The objectives of the prayer day were to:
• Pray together as a community, trusting God to restore calm to the area.
• Inform the community about their duty to support and co-operate with the police.
• Quell a growing desire in the community to vent their frustration by taking the law into their own hands and resorting to mob violence.
• Convince Government representatives of the need for the Government to take the crime situation more seriously and to allocate more resources to local police who were "eager to do the job" and "doing great work in difficult circumstances".
Jantjies said that the Helenvale Religious Forum was established three years ago but until recently had been largely inactive except for holding a few prayer meetings.
Socio economic projects
"Now we have a vision to extend our activities through socio economic projects run by churches, such as soup kitchens, youth programmes, discipling programmes, skills upliftment, a music school and school outreaches."
He said that the churches had a duty to disciple the young gangsters and that based on the numbers, it was possible for groups of three to four churches to collaborate in "adopting a gang" each.
"In our church (Faithful Ministries) we have been counselling a youngster who shot and killed an 11-year-old girl two years ago. His case is still pending but through counselling he has turned his back on gangsterism and feels remorse for what he did.
"In Christ we can get involved with gangsters through youth programmes and recruit them into our churches," he said.
Asked about the church leaders stance towards the drug lords who lived outside of the area and used youngsters to sell drugs and carry out their dirty work, he said: "We have a duty to go to the drug lords and invite them to our meetings. As much as we need to focus on the youngsters we need to focus on the drug lords."
In response to a question about the degree of unity in the churches in Helenvale, Jantjies said that although they had made great progress there was still work to be done. A few churches were still not participating in the forum and some church leaders were arranging events in isolation.
"Our job is to draw everybody in and to encourage everybody to work together," he said.