[notice]Our Stand Up Sport columnist Cobus Kruger and his wife Philna interview athletes who will represent South Africa at the 2016 Summer Olympics in Rio in August. Accomplished athletes themselves, Cobus and Philna minister together in the sports arena and will accompany Team SA in Rio.[/notice]
— By Philna Kruger
I had the wonderful opportunity to chat to Lynique Prinsloo, the South African Senior Champion in long jump. She recently qualified for the Olympic Games in Rio and is the first South African woman since 1992 to qualify for the Olympic Games in the long jump event.
Her personal best is a jump of 6.81m. Currently she is training with coach, Emmerie Fouche, at the University of Johannesburg and is sponsored by Nike and Nutritech. I met up with her after an afternoon training session. Here is what she had to say:
Lynique, firstly I would like to find out a few fun facts about yourself: Do you prefer reading a book or watching a movie?
Lynique: Watching a movie.
What is your favourite colour?
Lynique: Turquoise/mint
Chicken or Beef?
Lynique: Beef
Do you have a favourite band or musician?
Lynique: My music taste is very broad. I listen from rock to gospel to anything except for 'hierdie geskree, ondergrondse ge-rrrraa goed'. Otherwise I'm okay. But, no not a specific band, no.
If you had to choose between holidays in the mountains, close to the ocean or in the bush veld?Lynique: That depends on my mood (laughing). Ja, when I really want to rest out I will go to the bush or mountains with no TV or cell phone, far away from busy life. Otherwise, for fun I prefer the ocean.
Just a little bit about your past: where did you grow up?
Lynique: I grew up in Springs. I went to Laerskool Selectionpark in primary school. High School Hoërskool Hugenote and after High School I went to study at Tuks in Pretoria.
What did you study?
Lynique: First, Visual Studies and Interior Decorating and now Education (laughing). It's like this (indicating two points far away from each other).
Yeah, the fields are quite different from each other (laughing)
Lynique: I do have a lot of interests (laughing)
But, that's fine! There is nothing wrong with that.
Lynique: No, no, no, not at all.
How did you end up doing long jump?
Lynique: I started doing long jump in primary school, but I wasn't very serious about it. I was more into hurdles. In high school I did my sprints and my long jump just got better and better and better. Eventually I decided to focus a bit more on the long jump. So, I still did the sprints in high school, but after school I just focused on long jump. It just sort-off grew on me over the years.
Growing up did you have any Christian influences in your life? Could you tell us a bit more about that?
Lynique: I grew up in a very Christian environment, we went to the Dutch Reformed Church and later on we moved to the AFM (Apostolic Faith Mission). I had good Christian influences.
You grew up in a Christian home and had Christian influences, but were there a specific day or a time in your life where you actually made the decision to follow Christ?
Lynique: There were three specific times. Two were in dreams when I was younger. It felt so real. In my dream I was in a church, but my mom said it never happened. So, eventually we figured out it was in a dream. And the other time we were in a church and it actually happened. We were with friends and the preacher was busy preaching and he said he has this feeling somebody needs to say something. I was like this high (indicating small) and I had this feeling like I was walking on clouds and Jesus just did this (arms stretched out) and I ran to Him and I gave Him the biggest hug ever and He just held me for a very long time. That was the actual first time. After that, in church, every time an alter call was made I would go. I'll be ready even though I have done it before a lot of times.
If you had to describe yourself in one sentence what would it be?
Lynique: I have more words than a sentence. I would say very lovable, passionate and true, honest. Otherwise, I just go out and do it! (laughing)
You have recently qualified for the Olympic Games (cheering and celebrating). Congratulations! I am really happy for you!
Lynique: Thank you!
I would like to find out more about your experiences on the road to Rio. Firstly, I know you aimed to jump the qualifying distance on the SA Senior Championships in Stellenbosch earlier this year, but just missed it. Did you experience disappointment and if so, how do you deal with these types of disappointments?
Lynique: I would say disappointment does go through your head definitely. I was hoping to jump the qualifying distance on SA's, but then also I knew it would come. I kept telling myself it's not my timing, it is God's timing and when it needs to happen it will happen. You go through your stages like, 'ag, not again', 'I am there, but I am not there', but then you get through it and I really just kept telling myself those words: 'it's not my timing, its God's timing. I know I'm there, it will happen when it needs to happen.' And I think I've tried too hard also. When I tried too hard it actually went worse. Ja, so in Polokwane I think I just let go. It will happen when it needs to happen and then it actually happened.
As an athlete you put a lot of hours into preparation. That's tough. How do you keep yourself motivated with everything that you have to do?
Lynique: Somebody asked me last week if I ever just wanted to quit, because I had a back injury for three years. I had a few fractures in my back.
What was the cause of that, do you know?
Lynique: Bad technique, bad running style, I blocked too much on the plank where I needed to run from the plank. But, never once did it cross my mind to stop. I think the love for the sport is just too big. I keep telling PC, my fiancé, I don't know how I am ever going to stop. He must just tell me someday, 'Listen, you are too old now. You have to stop.' (laughing) So, to answer your question – the love for the sport keeps me motivated and then your support system. There are times when I come to the track and I really don't feel like training and then the training group you are in, your coach – it does play a role.
What does your diet look like?
Lynique: Your diet is very important — especially for long jump. You have to be light. If I'm a kilogramme too heavy I can literally feel it on the plank: I'm not getting up into the air. I try to stay away from carbs. I would eat a pizza once in a while and I do love my McDonalds, but that is only on my 'cheat day'. So I'll maybe once a week have a 'cheat day'.
A 'cheat day' or just a 'cheat meal'?
Lynique: No, just a meal, but I call it my 'cheat day'. Otherwise, I also use supplements to keep me going.
What are the important things you focus on when attempting a big jump like a qualifying jump?
Lynique: This is where my coach plays a big role. Long jump is very technical and when I stand there before a jump I can't think on all 20 things at once. I would do my first jump and Emmerie, my coach, would for example see my step-off is too slow or my hip doesn't come through or my arm needs to work or I need more speed. She tries to let me focus on that one thing that will help me to jump further and then I literally concentrate on that. So, we try to take it one step at a time. Otherwise it's just overwhelming. When we train I will focus on everything, because that is why training and technical sessions are there, but when I jump I try not to think too much.
How did you feel and what went through your mind when you made the qualifying jump?
Lynique: A lot of stuff, but most of all relief and then I just burst out in tears. I saw Emmerie and then we just cried. I think relieved, honoured, because that is every athlete's dream. I mean when you are this little (indicating small) and you start athletics you have the Olympic dream and finally, I'm 25 and I did it! (laughing)
Previously we talked a bit about support systems around your training and competing, but on a spiritual side do you believe or do you feel that your Christian faith has an influence or an impact on the way you train and compete?
Lynique: Definitely, definitely, definitely. In Polokwane, during the qualifying rounds I was feeling urgh and 'lam'. I normally don't feel that way. So, after the qualifying rounds I packed up my stuff and I went to just lie down and listen to some music. I prayed and I just told God that whatever needs to happen will happen, so I'm just going to leave it now and not worry about it anymore. I then actually fell asleep. That never happens! I have a little bit of fomo (fear of missing out). I rested for a while and I had this calmness over me. When I went to warm up I was still feeling the same way. Emmerie said she also had this feeling over her. She also prayed. I thought it was maybe a sign – I felt it, she felt it and I always pray before I jump, every time. Then I made the qualifying jump there in Polokwane. So, to get back to the point: definitely, definitely, definitely. Last year when I was still at my previous coach I didn't compete a lot, because I had injuries. I went to SA's and on my 5th jump I tore my plantar fascia underneath my foot. It was torn off. I didn't have any power in my foot. I told my coach I'm just going to jump and I prayed: "I need your wings today, Lord" and then I jumped a 6.55 on my last jump with a torn plantar fascia. So, that is really a testimony.
Wow, God is amazing! That's awesome. I love this! I love to hear of all these things! So, on that note: What spiritual lessons have you learned during your sports journey up to now?
Lynique: Trust in God! Always. Just trust. I get too stressed sometimes and then I just think, okay, you're not giving this to God at all. You are trying here on your own. Give it to God and what will be will be. Just trust in God with every step.
As a person that loves the Lord what would you say is your calling? Do you think God wants to use your sport in any way?
Lynique: Definitely. He wouldn't give me this talent and He wouldn't bring me this far for just because. So, definitely that is a calling, but I think as well working with kids, influencing them through that. I've also been coaching kids and I felt a connection there. I can actually work with kids and I'm really interested in psychology. So, I'm combining these two: being a psychologist at a school to influence the kids that way and also obviously to be a coach at a school.
What are your goals for the future?
Lynique: My main focus is African Champs and then Rio, but in between there are a few things that need to be done. I'm flying through to Europe and will do two jumps there. Emmerie just wants to see how my body reacts after flying and then competing. After that we will have three weeks to prepare for African Champs. I really do want to win African Champs. With a win I will automatically qualify for World Champs next year. After African Champs, during July and August, I will be in Europe to compete there. If I can get into the Diamond League, I'll jump in one or two Diamond League events as well. Then we will slowly prepare for Olympics and then off to Rio.
You got engaged a while ago?
Lynique: Yes, July last year. His name is PC. I met him two years before that through athletics. He is a 400m hurdler.
He supports you a lot and you two seem to be very happy. What would you say is the key element in your relationship?
Lynique: You know relationships. You learn a lot through it, but I think the main thing is trust and support. This year he had his worst athletic season of his whole life and I just qualified for Olympics. It was really hard for him, but still through all of that he supported me immensely. I appreciate him a lot.
What is your advice for aspiring athletes?
Lynique: Never stop working towards your goal even though it seems impossible. Especially here in South Africa it can be difficult. Some athletes have to work to survive and things like that. Never stop believing. A miracle can happen any day.
Any spiritual advice for our readers?
Lynique: Yes, trust in Jesus every step of the way. You won't make it without Him.
Thank you so much for taking the time to have a chat with me. God bless you. Keep working hard towards your goals and future and doing what you do for His glory!
Philna Kruger is a sprint athlete with a heartbeat for leadership, marketplace ministry, evangelism and discipleship. She was working as an accountant in marketplace ministry up until the end of 2015 when God lead her to partner together with her husband, Cobus, in the sport arena. Currently they are working spiritually with athletes, high profile athletes, corporate leadership and are also busy training churches in sport ministry and doing community upliftment through sport.
My Program Generator (MPG) fitness training with Cobus Kruger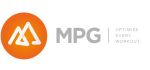 Click here for more info on how Cobus and the next generation in fitness training system MPG can help you to achieve your fitness goals in running, swimming, cycling, duathlon, triathlon, or aquathletics.