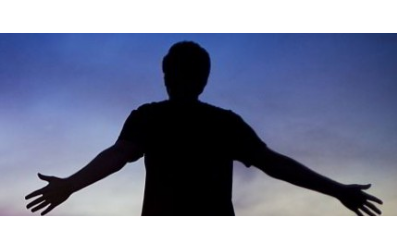 Election Prayer Strategy launch in PE
It is vital that South African Christians pray strategically for the upcoming elections in order to counter a strong witchcraft influence that manipulates the minds of voters, said Pastor Laurette Mkati who is in Port Elizabeth to launch the Election Prayer Strategy of the SA Prayer Movement For Change (SAPMG).
The Election Prayer Strategy launch and prayer training in PE on Friday and Saturday is part of a rollout campaign that has started in the Eastern Cape and will later be extended to main centres in other provinces, she said in an interview today. Prayer for a righteous leader is a key focus of the strategy, she said.
In a report on the SAPMG Conference in November 2013, she says: "We have entered 2014 as a nation knowing that not only is it a new year but it is a new season for us also. The passing of Nelson Mandela has awoken us as a nation to understand that the vision of the new South Africa, a rainbow nation with a better life for all South Africans is far from a reality. It is obvious that there is a major leadership problem in our current government.
"As we enter the third decade of this new democracy, we must be sober in our minds and consider what we truly want for our nation. Currently we are following in the same path as other African nations after their independence, with nepotism and corruption being at the forefront with an ever increasing level of violence. However, 2014, as a year of national elections gives us an opportunity to turn the tide and stop the fall.
"The prayers we will pray up to this election are as vital as those that were prayed in 1994. In that season there was fasting and prayer by the church all over the continent and even the world, and we saw the result it brought although God never got the glory He deserved for this miracle in answer to prayer. This year it is not the rest of the continent or the world who must fast and pray, but the church of South Africa itself and we are asking you to enter in partnership with us in this matter, to assist us not only in prayer but in mobilizing prayer in all nine provinces."
The SAPMG's election prayer plan is spelled out in a prayer strategy document and a prayer guide prepared by Pastor Segun Olanipekun of the Insitute of Christian Leadership Deveopment (ICLD). The strategy includes daily proclamantions over the nation; keeping regular strategic watches; raising of altars; and prayer for a righteous leader to lead the nation.
"We will continually update this [the prayer strategy and guides] as time goes on. Other prayer networks will be doing likewise and we urge you to embrace the spirit of unity we have in Christ across racial and denominational barriers. Be a runner for God's kingdom advancement in our nation," concludes the conference report.
The prayer training and launch of the election prayer strategy in PE on Friday (17:30 to 20:30) and Saturday (10:00 to 15:00) will take place at the Good News Community Church at 38 Stofile Street, Kwazakhele, close to Wolfson's Stadium. The Friday programme is 'Understanding the Season and Praying into it', and on Saturday there will be teaching on strategic prayer and practical prayer. More information on the event can be obtained by calling Nosiphiwo at 076 836 3770.