I have just returned from a missionary trip to Eastern Europe where the Spirit of the Lord manifested so strongly in the meetings we held there. In the 11 days my traveling companion and I were in the country of Estonia we ministered in 12 services and did 2 one-hour radio interviews. Some of the services were also broadcast live on the Internet. All in all we had a fruitful trip and we are looking forward to return to this part of the world next year.
What I am not looking forward to though are all the questions our hosts kept posing to us regarding the state of South Africa. They raised the issues of mining unrest, killings at Marikana, and the general mayhem accompanying our industrial strikes.  All the major news channels — BBC, CNN, Sky, etc. were carrying the news about the chaos in our mines. How do you explain to someone from another country that we South Africans have got used to the idea of strikes and protests that are accompanied by violence and intimidation?
Click on banner to register
How do you explain that there is a province whose matriculating class is sitting for their final exams although they only received their textbooks towards the end of the academic year? I am a very optimistic person but I am wondering if we are not in the middle of a crisis right now. When former President Thabo Mbeki, speaking at Fort Hare university recently, voiced concern regarding the direction the country is taking he was roasted and accused of besmirching the image of South Africa. Really? As if our reputation has not been damaged already!
Time to pray for SA
A number of rating agencies have downgraded our sovereign de'bt rating, our economic forecast is not so good, the ruling party is facing a potential bruising elective conference in a few weeks' time and now we also have to deal with inclement weather! To me it is as if the Lord is saying to the Church: if you do not pray, things will get a lot worse. I trust that the Lord has a plan for us because I do not trust that the politicians do. The worst thing we can do right now is to negate our responsibility to pray for this land.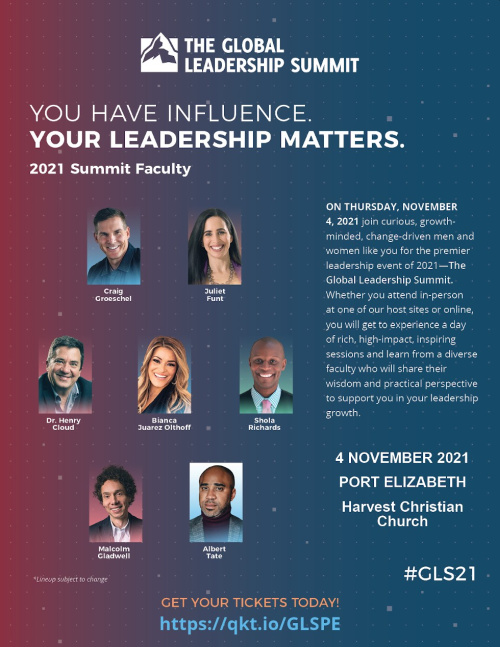 he hope we had for the new South Africa has not been realised yet. In his speech at Fort Hare Mr Mbeki talked about being uncertain what to do about what he calls, "the dangerous and unacceptable situation of directionless and unguided national drift". Now the former President has been absent from the national discourse since he was fired from the presidency in September of 2008 and if this is his way to re-enter the fray then he has not started at such a bad footing.
What he did in the lecture on Oliver Reginald Tambo was to utter an inconvenient truth and for that he got lambasted. The reality is that if you read his speech in its entirety you will see that his detractors are overreacting. The former president is right on one thing, we are just drifting. We are drifting from one crisis to the next and from one scandal to the next. I mean how do you explain the exorbitant amounts that are allegedly being spent on the President's homestead and village of Inkandla? The positive thing about drifting is that we can drift into the hands of God.
Test of resilience
God has promised that the waters will not overwhelm us. I believe that the storms that have encircled us as a nation will pass. I do not believe that we will become a failed state but I do believe that our resilience is being tested. I believe that from the ashes and despair we shall see the emergence of hope once again. I am talking about a hope that is founded on God and not on the political or financial systems of this world.
Our politicians are old and we will continue to lose some of them to death and if our hope is placed on them then it will also die with them. We cannot afford this gamble. We must not look outward but upward and inward and pull from the strength the Spirit has deposited inside of us. Whenever I close the door and draw in prayer from the boundless deposit in me I get refreshed and re-energised.
I know the hope has been deferred but not denied. I feel the Spirit is saying: "I have everything under control." For me even if the hope is deferred I will not allow my heart to become sick with despair.